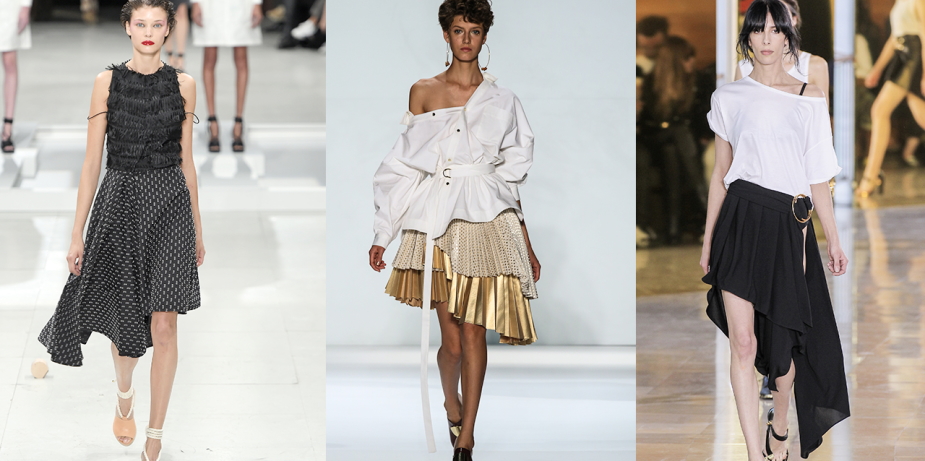 How to Ace Asymmetric Skirts Style?
Get ready to hit the streets wearing this fabulous, underrated trend – asymmetric skirts are trending yet again. If you have never tried an asymmetrical skirt or are currently in search of a perfect skirt that will highlight your look, leaving enough room for experimentation, then we recommend you to take a close-up look at these skirts. Even though asymmetrical skirts are gorgeous, they can be quite unusual and even complicated for some people. This is why it is better to stick to the rules of some wearing these skirts. Below are compiled vital style tips for you to ace the asymmetrical skirt style in 2021, and you can go about wearing them in parrot-fashion.
Why Wear asymmetrical skirt outfits?
Following are tips that tell how to ace asymmetric skirts style and the way to wear asymmetrical skirts:
Casually Dressed to Impress
While wearing asymmetrical skirts for a casual outing, go for a tomboyish look with leather jackets and mannish blazers, or keep things refined with some sporty luxe by adding luxurious athletic style tops. And if you're having any doubts about wearing asymmetrical skirts casually, remember – these god-send bottoms are ideal for accentuating your best assets and hiding problem areas.
Holidays are fun, so is dressing up. An asymmetrical draped skirt or a ruffle maxi skirt with asymmetrical cut paired with a tank top or a cozy pullover, along with some fine detailing accessories, is straightforward to look at. Be it beachside galas, summer weddings, and friends getting together for brunch, and an asymmetrical skirt is a reliable choice to enhance your look.
Keep It Sexy
Asymmetrical skirts make it super easy to keep it sexy and ladylike, just like matching separates do. Skirts with high slits or relaxed draping look not just super sexy but so party-ready. Go for a solid color or denim skirt and pair it with a sequined or metallic crop-top or a bustier. Complete the look with a blazer if you want to add some modesty to your outfit. Black suede stiletto heels are just the heels you need to ramp up this outfit.