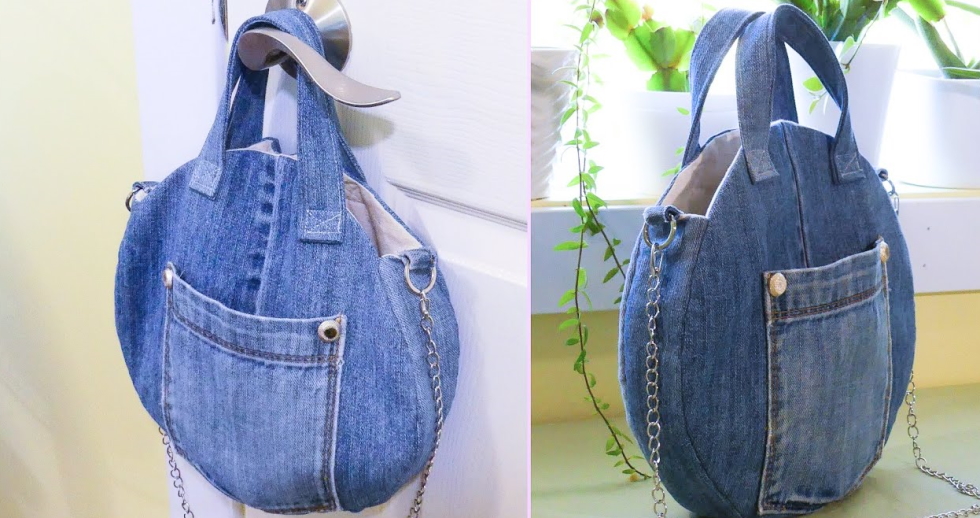 DIY Denim Bags from Old Jeans
Denim purses made from recycled jeans are love. They look fashionable, look gorgeous, and not the least, sooo easy to make at home. There are always some jeans at home that are expelled from your wardrobe for so many reasons. Some are out of use because of being out of fashion. Some will be torn from different places. You can even make 2 or 3 bags from one pair of jeans. Let's discuss some DIY ideas about how you can make a fashionable denim bag from spare jeans that look trendy and beautiful with your casual outfits.

DIY Denim Bags from Old Jeans
Hanging Bag From Old Jeans
Fold the jeans on one side with the pant's zipper opening on one side. From the top edge, draw a rectangle that is slightly diagonal and extends to the thigh point. It's time to gut it out. Stitch the sides and bottom edges together with the correct sides to the inside. Break out the seam on both legs' seam very similar to the stitching for the strap. If you've determined that the measurement is right, sew the two pieces together with an x stitch, one side on the upper edge of the other.
Usage: This bag is small in size, so it can only be used for small items like keeping a CD. These purses can be best for keeping makeup items.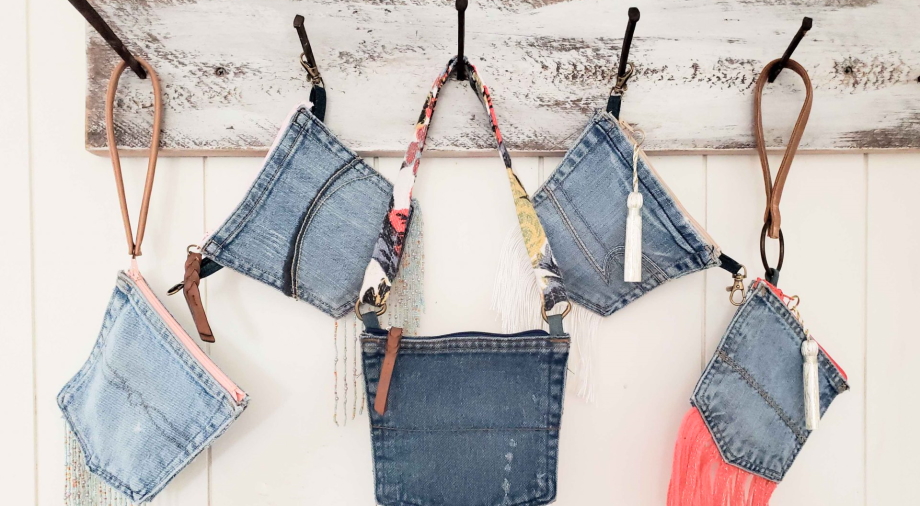 Denim Bags Mixed with Other Fabric
This type of bag looks awesome, depending on what kind of other fabric we mix it with.  We can use any leftover cotton fabric or even other colored jeans to make this project. For this, cut out the leg section of the jeans and open one side seam. Now lay it straight on a table. You will need two such pieces to make this bag. It will be a simple rectangular bag with a border made of other fabric at the bottom. To add up a little spark into this project, add straps and do some artwork on the front side of the bag.
Usage: This bag will be comparatively larger to be used for keeping books or notebooks easily. This can be the best DIY denim project for stationery items. If it's summer and your kids have nothing to do, it is time to pull out some jeans and get them working. Do not forget to supervise while working with scissors and machines.